< Indietro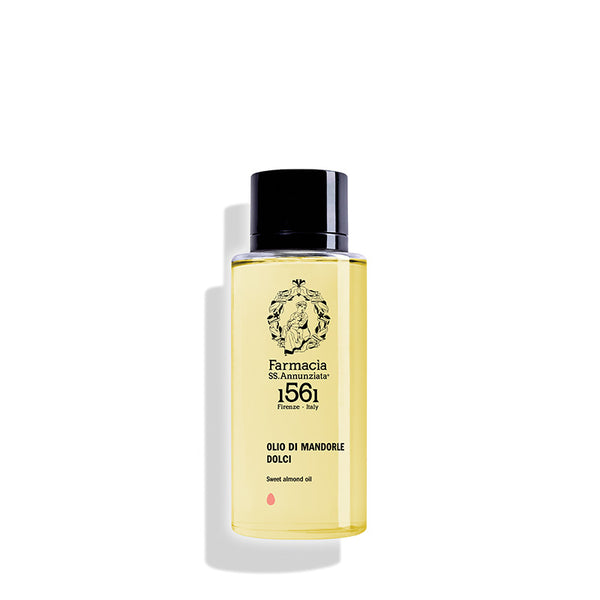 Description
Sweet almond oil is a multipurpose vegetable oil with innumerable cosmetic properties, Restructures and reinforces the skin hydrolipidic mantle and promotes cell renewal, for a firmer and brighter skin. Vitamin E fights free radicals and skin aging effects, nourishing dry and dehydrated skin.
Improves hair softness and shine, making it healthier and stronger.
Regenerates and strenghtens nails, softening cuticles. 
SKIN TYPES: All skin types. especially dry and sensitive ones. 
Tips and directions for use
IDEAL TO:
Prevent stretch marks, improving skin's appearance.
Fight frizzy hair, delivering nourishment to hair fibers.
Repair weak nails and nourish cuticles. 
HOW TO USE:
Use on clean skin, when needed.
Apply on hair as a pre-shampoo treatment; apply on dry hair to hydrate and soften the tips; use on dry cuticles and nails for a strengthening effect.
Body: Apply the right amount of product on well-cleansed skin, gently massaging until the oil is fully absorbed. Insist on dry and cracked areas (knees, heels, elbows).
Hair: On wet hair before the shampoo. Divide hair into sections and spread the product over the entire length of dry or wet hair. Leave it on for 30/60 minutes. Rinse with warm water and proceed with shampoo and further treatments.
On dry hair: Apply 1 or 2 drops of product on the entire length, insisting on hair tips.
Nails and cuticles: Massage a few drops on nails and cuticles until completely absorbed. Proceed with the manicure. 
ACTIVE SUBSTANCES:
Argan oil.
NOTES:
Non-comedogenic – Colorant free – Paraben free – GMO free
Close (esc)
10% OFF
Sign up for our newsletter and immediately receive a 10% discount code as a gift to use on your next purchase.