< Indietro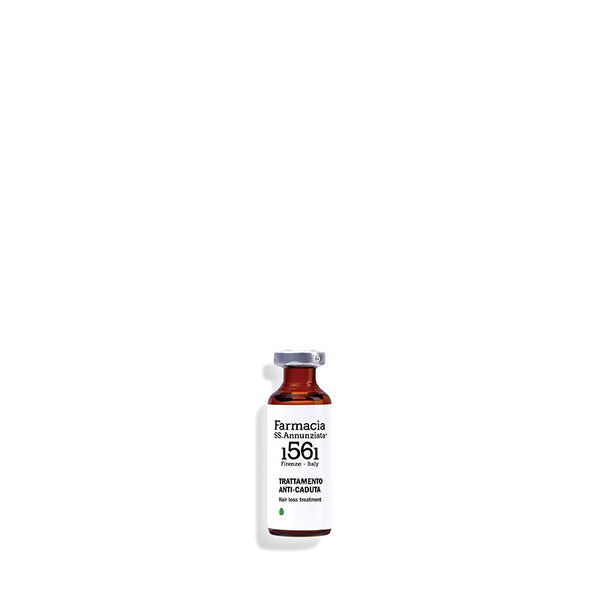 Description
Hair loss treatment rebalances the hair's vital functions, slowing down hair thinning. Stimulates the growth of a healthy and full-bodied hair.
Regulates hair cycle extending the hair growth phase. The combination of Keratin and Hydrolyzed Placenta delivers a stimulating action to the scalp, improving blood circulation and increasing the supply of nutrients. Hair is more solidly anchored to the roots and more resistant to environmental, mechanical and thermal stress.
Increases skin hydration offering a long-lasting protection. Ideal to be used during season changes, this treatment targets undernourished, fragile and thin hair, restoring softness and shine. 
HAIR TYPES: All hair types, especially fine and thinning hair. Suitable for hair scalp with localized and/or spread thinning, and temporary hair fall. 
Tips and directions for use
IDEAL TOP:
Restore vitality and well-being to the scalp, stimulating hair growth.
Prevent hair thinning and hair fall.
Protect hair from environmental or physiological factors which may cause its weakening. 
HOW TO USE:
Use once or twice a week, in the morning or at night.
Use a vial every 7 days for 12 weeks.
After cleansing your hair with shampoo and conditioner (optional), apply the whole content of a vial on wet or dry scalp. As an alternative, divide the content of a vial in two weekly applications.
Massage the scalp with your fingertips, in order to promote microcirculation, and comb to allowing the product to have an even consistency all over. Blow dry without rinsing. 
ACTIVE SUBSTANCES:
Hydrolized Keratine, Hydrolyzed Placenta. 
NOTES:
Colorant free – Silicone free – Paraben free – GMO free
Close (esc)
10% OFF
Sign up for our newsletter and immediately receive a 10% discount code as a gift to use on your next purchase.