< Indietro
Vinattieri - Diffuser with sticks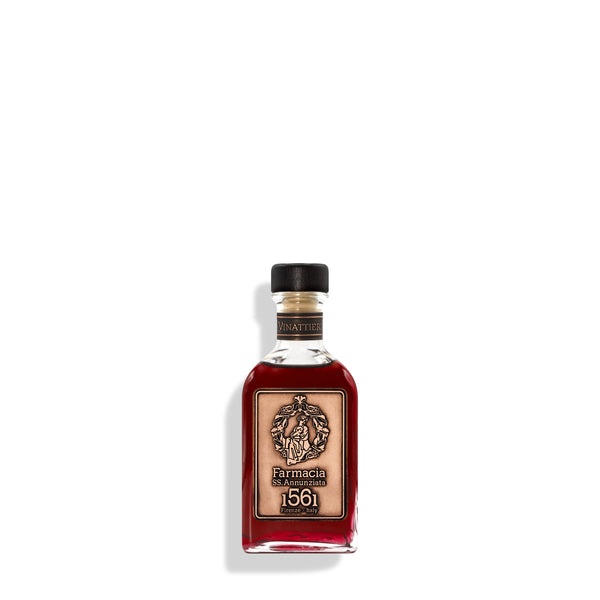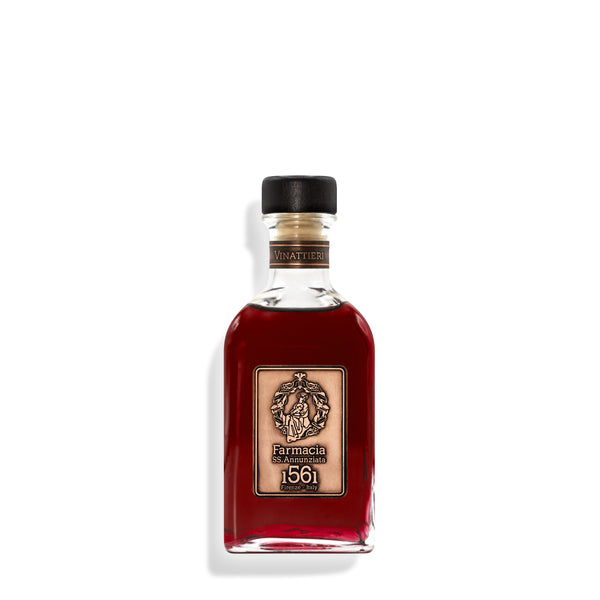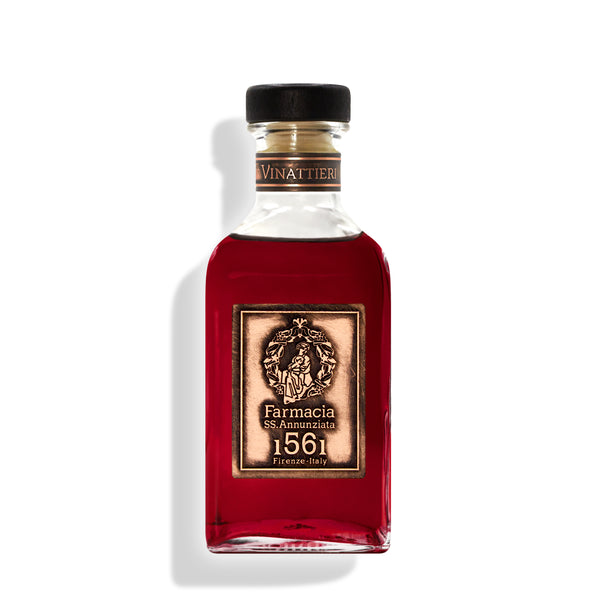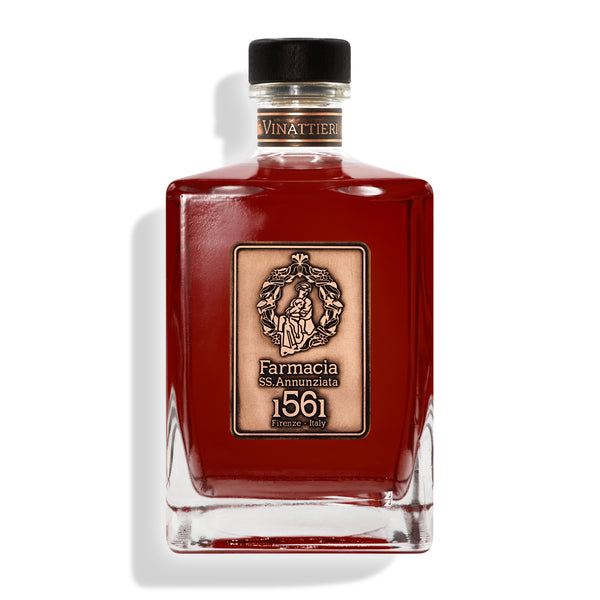 Description and history
Diffuser with black sticks included to decorate and perfume your spaces.
Pleasant and inviting fragrance that stirs in front of a tavern. A smell of fruity wine and cloves combines with the wood of raw tables on which filled terracotta tankards stand.
---
Arte dei Vinattieri. Vintners used to sell wine in fiaschi, long-necked bottles covered with a close-fitting straw basket. Taverns and inns became popular gathering places, also visited by soldiers and passing-by foreigners. Whether drunk hot and spicy to warm up cold winters or prescribed by physicians as a restorative cure, wine was extremely relevant in a Florentine's daily life.  
Olfactory pyramid
HEAD: Lemon, Red Fruits, Orange Blossom;
HEART: Geranium, Red Rose, Cloves;
BASE: Cedarwood, Rosewood;
RECOMMENDED FOR:
Studio | Living area
Close (esc)
10% OFF
Sign up for our newsletter and immediately receive a 10% discount code as a gift to use on your next purchase.