< Indietro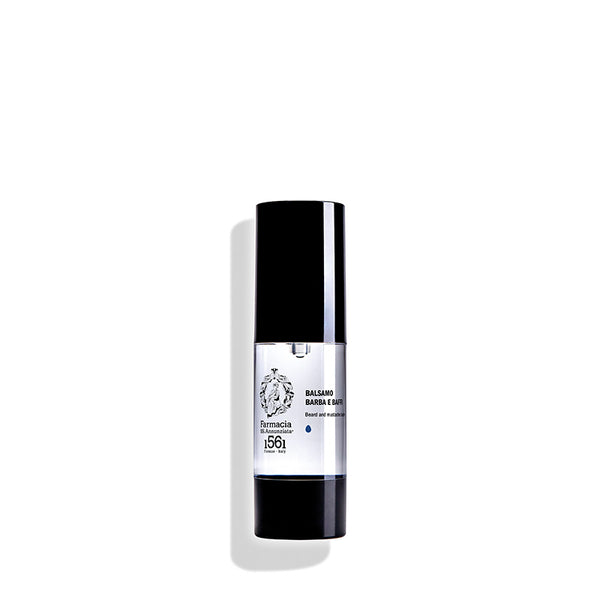 Description
Beard and mustache balm is an innovative treatment that strengthens the hair structure, protecting it from daily stress factors (atmospheric agents, pollution, smoke, food disorders etc.).
Hyaluronic Acid delivers a restructuring action, with an immediate filling and softening effect. Reduces water loss and reinforces the natural protective film, enhancing flexibility and softness.
Collagen repairs the keratin structure while Saccharide Isomerate regulates and retains physiological hydration.
Beard and mustache look soft and healthy. Natural shine is restored.
Pleasant citrus scented fragrance.
SKIN AND BEARD / MUSTACHE TYPES:  Suitable for all types, including medium, long and thick hair.
Tips and directions for use
IDEAL TO:
Hydrate and protect beard and mustache with a fast-absorbing product.
Enhance combability with a leave-on product.
HOW TO USE:
Apply morning and night. Can be used before shaving to soften the hair and make it easier to cut.

Warm up the right amount of product in the palms of your hands. Apply the balm on the length of well-cleansed beard and mustache, starting from the roots and moving to the tips. Gently massage the skin as well. Leave on without rinsing and comb.
ACTIVE SUBSTANCES:
Collagen, Hyaluronic Acid, Saccharide Isomerate.
NOTES:
Non-comedogenic – Colorant free – Paraben free – GMO free
Close (esc)
10% OFF
Sign up for our newsletter and immediately receive a 10% discount code as a gift to use on your next purchase.