< Indietro
Sanitizing gel with hyaluronic acid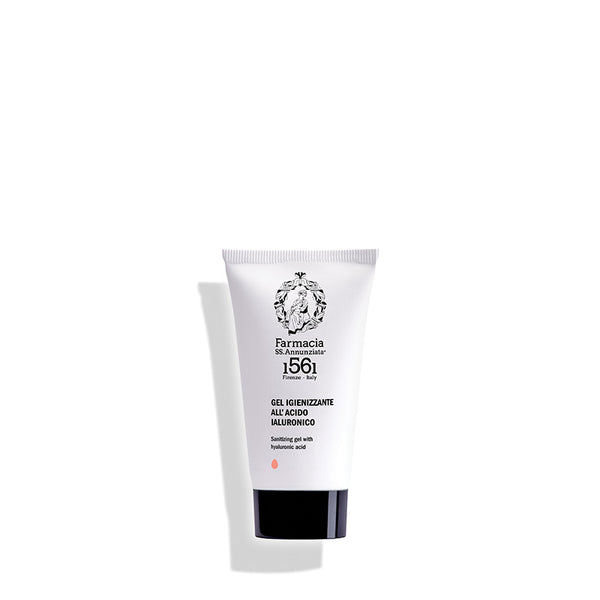 Description
Our alcohol-based Sanitizing gel with hyaluronic acid eliminates viruses, bacteria, and fungi while softening and moiturizing hands.
Immediately effective and fast-absorbing, it leaves skin pleasantly scented and perfectly cleansed. Prevents dryness, chaps, rashes and irritation preserving the skin's integrity and leaving it soft and velvety.
Hyaluronic Acid hydrates and protects the skin's natural defence system. Silk Protein contributes to enhance elasticity. Aloe soothes irritation and inflammation by stimulating skin repair. 
SKIN TYPES: Suitable for all skin types. 
Tips and directions for use
IDEAL TO:
Effectively but gently remove bacteria and germs.
Clean hands with a ready-to-use product when soap and water are not readily available.
Soften and sanitize hand skin. 
HOW TO USE:
To be used without water. Apply when needed, more than once a day (especially when soap and water are not readily available).
Apply the gel product to the palm of one hand and rub your hands together. Rub the gel over all the surfaces of your hands and fingers until your hands are dry.
In case of eye contact, flush with water.
ACTIVE SUBSTANCES:
70% Alcohol, Hyaluronic Acid, Silk Protein, Glycolic Extract of Aloe Barbadensis. 
NOTES:
Non-comedogenic – Colorant free – Paraben free – GMO free
Close (esc)
10% OFF
Sign up for our newsletter and immediately receive a 10% discount code as a gift to use on your next purchase.