< Indietro
Cambio - Diffuser with sticks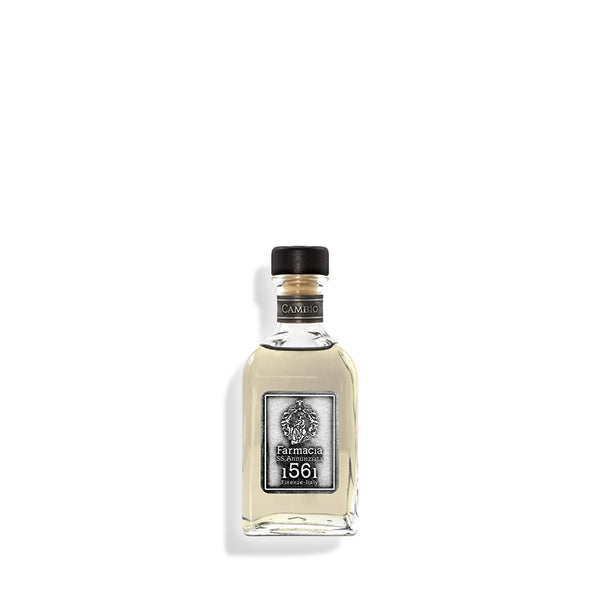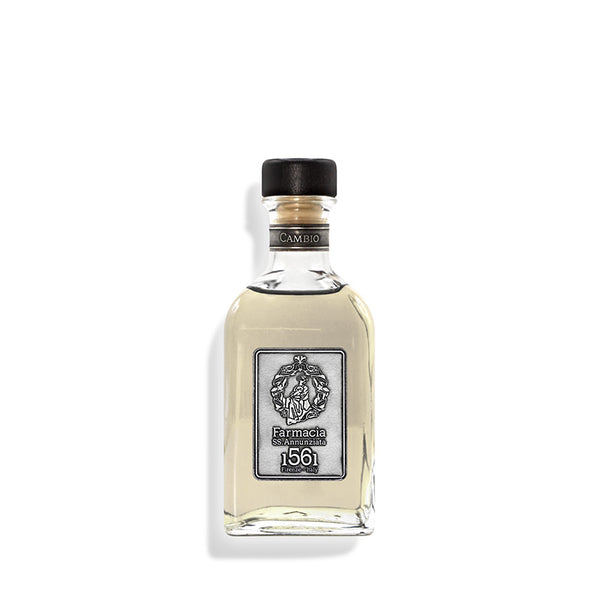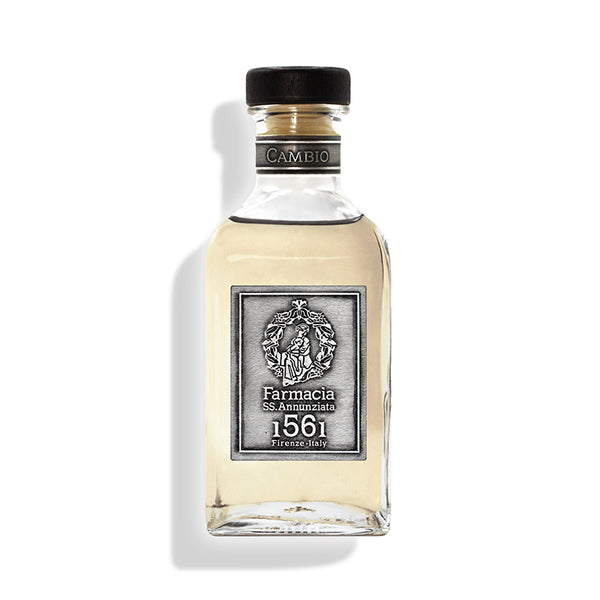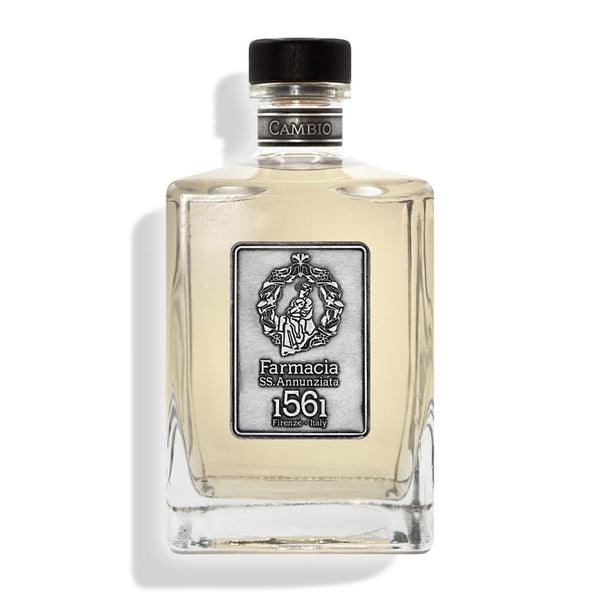 Description and history
Home fragrance with black sticks included to decorate and perfume your spaces.
Sparkling and pungent like the passage of coins from one hand to another; the combination of mandarin orange and basil awakens the desire for great ideas and the risk of diving into something new and unknown in search of success.
---
Arte del Cambio, 1202. The Florentines excelled in this activity, which consisted in exchanging the numerous foreign currencies with that of Florence (gold florin), in granting loans and in sending currency from one country to another by means of "letters of exchange", a method which became widespread to safely transfer large amounts of money.
Olfactory pyramid
TOP:  Lemon, Tangerine, Orange;
HEART:  Basil, Thyme, Lime flower;
BASE: Patchouly, Musk; 
RECOMMENDED FOR:
Kitchen | Entrance | Day Area | Bathroom
Close (esc)
10% OFF
Sign up for our newsletter and immediately receive a 10% discount code as a gift to use on your next purchase.