< Indietro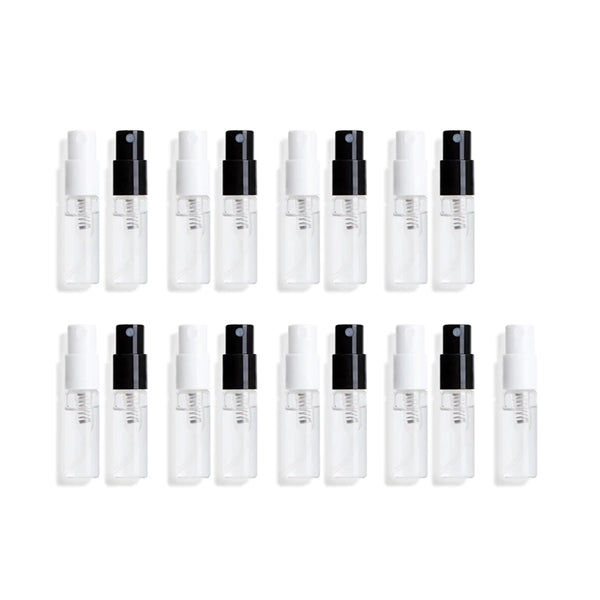 Description
Our Discovery set is composed of 17 vials of perfume x 0.07 fl. oz/ 2 ml. The explanatory material included will guide you through an outstanding olfactory journey.
Discover our entire collection of perfumes and pick your next favorite fragrance.
Fragrances
Accordo marino: Ozone perfume with a balsamic heart of eucalyptus. It recalls a blend of sea breeze and saltwater, memories of carefree summer days by the sea.
Fiore di cotone: Lavender blends with notes of thyme and vanilla to create a neat and clean perfume, just like the smell of freshly hung laundry.
Bergamundi: Lime, bergamot, and tangerine remind of a sunny day in a citrus grove. An overdose of sparkling accords embellished by magnolia and orange blossoms.
Sweet carousel: A carefree carousel ride. Almond, vanilla, and floral notes draw in the air the sweet smile of two lovers.
Oriental casbah: The earthy and primordial scent of patchouli recalls the beginning of time, stimulating and inebriating your senses.
Anniversary: Florentine spices and leather recall the artisan know-how Florence has always mastered. A scented hymn to the 460 years anniversary of the brand.
Vita nova: A celebration of renewal. Black pepper, pink pepper, and cloves create a mysterious and intriguing atmosphere.
Via dell'incenso: The warmth of incense and the intense, captivating character of woods and resins take you on a journey through history and senses.
Giardino dell'iris:
A playful and seductive blend of iris and amber fills the air. The announcement of a new spring resounds in the clear sky of Tuscany.

Citrus Paradisi: A zesty breeze that ruffles your hair, fig and grapefruit blend to create an enchanting citrusy fragrance.


Cuoio toscano: Dry and bitter aroma, a smell of fine leather. Incense and patchouli give the fragrance a smoky and penetrating touch.
Reunion vanilla: Between the rustling sound of flowering trees and the silence of secrets treasured at the bottom of the ocean, Vanilla and Orchid blend together.

Royal anbar: A bright accord of cedar and cinnamon envelops a floral heart of jasmine and helichrysum.. The precious essence of amber, smoothed by wind and time to intense emotions.

Oud e rosa nera: Warm notes of oud perfectly blend with rose to give life to a sensual fragrance that evokes mellow Middle Eastern atmospheres.

Whisky nobile:  The dim light of a lamp, a 24-hour bag carelessly left on the desk. A strong and persistent aroma of whisky and coffee fills the air.
Close (esc)
10% OFF
Sign up for our newsletter and immediately receive a 10% discount code as a gift to use on your next purchase.